Historic Building Conservation, Upgrade & Extension
Drake|Hourigan respects the existing integrity of the building as a priority, when working with historic buildings and protected structures. We only replace decayed or missing parts of structures, and believe any addition, whether construction or repair, must not damage existing or authentic fabric and features. Similarly, we ensure that any work should be carried out using methods and materials compatible with the original.
As qualified conservation architects (RIAI Grade II), we painstakingly restored our our georgian house to the highest conservation standards, giving us intimate knowledge of the problems which face owners of historic properties and how best to resolve them.
Drake|Hourigan have worked on a wide variety of protected structures including public buildings such as Limerick City Gallery of Art, historic houses Mona Lodge and Curraghbridge House, gate lodges and entrance gates.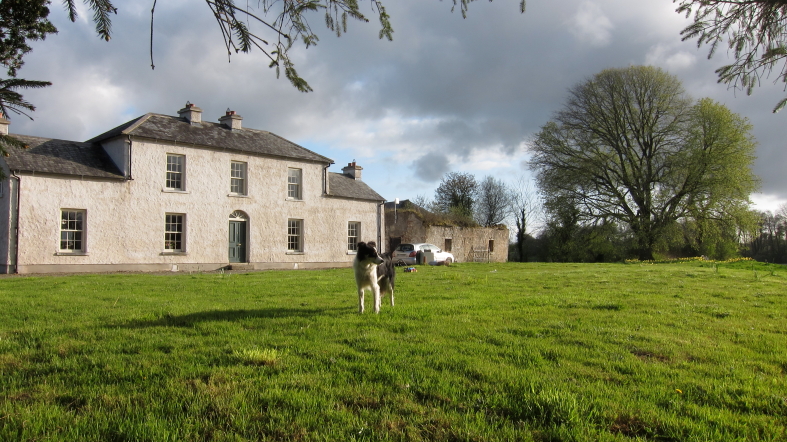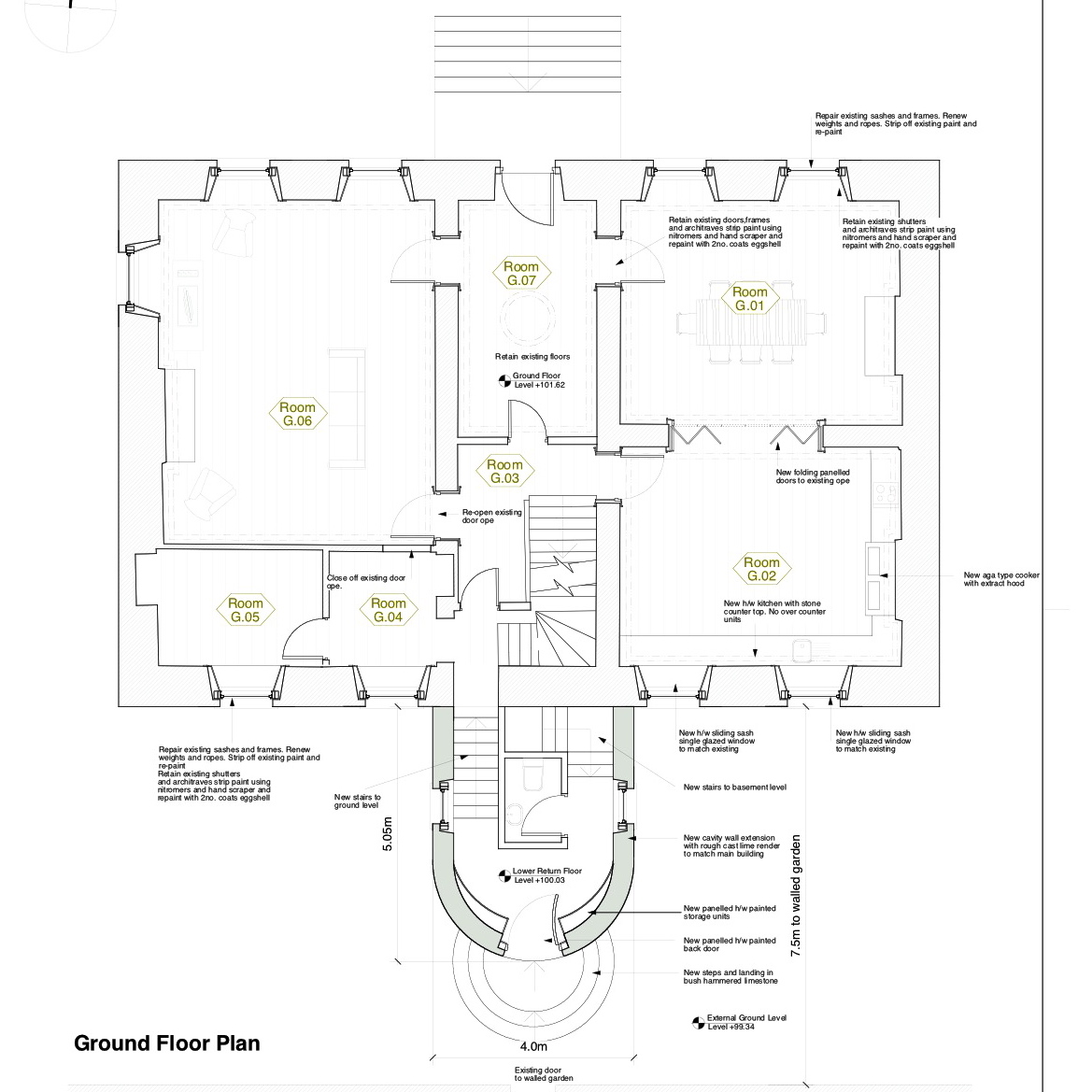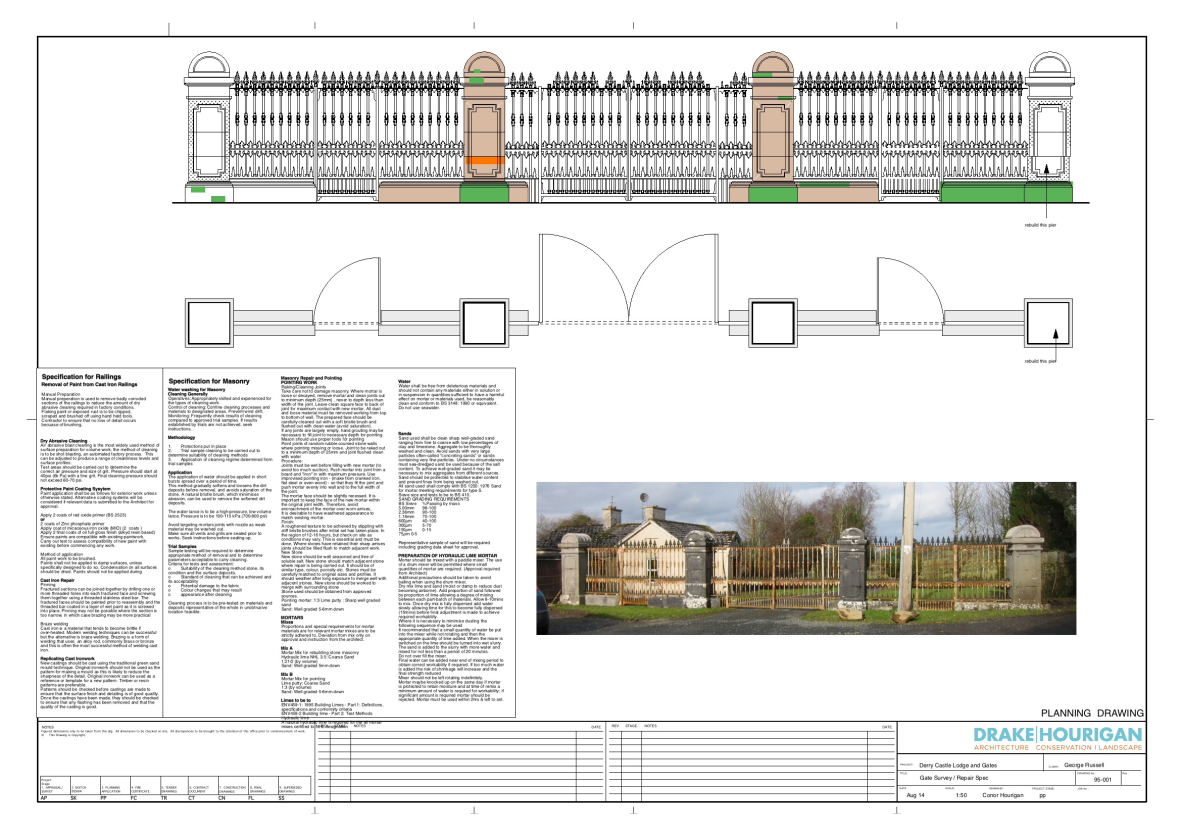 An initial appraisal of your protected structure is key to understanding its problems and potential. Drake|Hourigan a site inspection and initial projects appraisal meeting. This service is invaluable to those who own historic structures in need of upgrade or extension and to clients who are considering buying an historic building.
REPAIR AND ADDITION TO HISTORIC STRUCTURES
APPROACH TO CONSERVATION WORKS
The proposed work will have due regard to the Department of the Environment, Heritage and Local Government Guidelines and the International Charters ie. ICOMOS.
The general approach will be to retain and repair authentic architectural structure and fabric.
Each building inevitably presents its own set of individual requirements in terms of repairs and future use, but a set of fundamental principles will nevertheless apply which will underlie the approaches to the project and the manner in which it is undertaken.
Respect for the existing integrity of the building is always a priority, and the works must always be carried out with full cognisance of this.
All existing fabric of architectural and/or historical value which is sound is to be fully protected during the works. The approach to treatment of such fabric will place an emphasis on repair, and replacement only of decayed or missing parts, rather than outright replacement.
Any addition whether construction or repair, must not damage existing fabric or features, and must not obliterate any existing authentic work.
In as far as possible, repairs will take place in situ. Materials used will be compatible with, and in as far as possible, match those existing. Work should be carried out using methods and materials which are compatible with the element or fabric being repaired.
Services must be installed in a sympathetic and careful manner, and be as unobtrusive as possible. Where new service routes are to be installed, these should be carried out with minimum intervention necessary to satisfy structural requirements for load bearing capacity, soundness and stability.